PRINCESS CRUISES UTILIZING ETHERNET EXTENSION TECHNOLOGY TO INCREASE CUSTOMER EXPERIENCE

Click To Call Us Toll Free from anywhere on the Planet.
When people go on cruises, they still want to use their technology devices, Princess Cruises knows this. Therefore, they've invested in long range, energy-efficient Ethernet services for the entire ship. It uses the existing copper infrastructure seen with telephone wiring throughout the ship.
What Are The Primary Benefits?
• It helps to conserve electricity with its lower power solutions.
• It uses existing telephone cabling and rapid deployment, which means it doesn't cost much to install.
• It allows for long-range placement of IP cameras to ensure better security throughout the ship.
A Safer Environment
IP cameras can be used in areas that were once unable to monitored or unreachable through coax or Ethernet wiring.
What Solutions Have Been Implemented?
• Enable-IT 860 PRO Ethernet Extender Kit
• Enable-IT 865 PoE+ & 100Mbps FD Throughput
What Are Offered With The Solutions?
• 100Mbps Complete Duplex Ethernet Extenders
• Ruggedized and Professional Business Grade
• Expands up to 6,000 feet from the main source
• Lifetime manufacturer guarantee
• Free ground shipping, fixed rate shipping for other expedited options
• Optional four-year, next business day innovative replacement
• 45-day reimbursement assurance program
Custom USA Made OEM Solutions
If you need a design or specifications that are not in one of our products, our OEM Design engineers and manufacturing operations are all Proudly USA In-house.
We can create tailored OEM solutions in days with minimum 10 unit quantity orders.
Enable-IT Solutions can give you a strategic advantage in your marketplace.
Next Business Day Advanced Replacement Service
No other manufacturer in our industry can stand behind their products or services as well as Enable-IT does bar none.
We offer a optional 4-Year Peace of mind business continuity AREP (Next Business Day Advanced Replacement) service.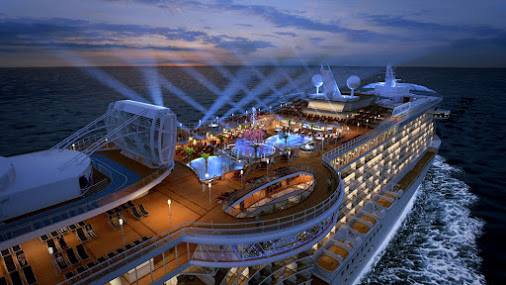 We have been serving US national security needs, US federal agencies, and the commercial sector since 1997. We also offer waterproof solutions that are ideal for putting your PoE devices where you need them and not where you are limited to by IEEE Ethernet distance restrictions.
Enable-IT is globally known for its superior engineered Ethernet Extender and PoE Extender solutions that deliver dramatic network performance-improvement and significant cost savings over traditional wireless or fiber technology. We are pioneers in the Ethernet and PoE industries. Our Ethernet Extenders and PoE Extenders deliver unsurpassed Ethernet performance, power, and reach!
And we offer the most knowledgeable English-speaking customer service and technical support in the industry.
Enable-IT is the only Ethernet Extender and PoE Extender source on the planet who can guarantee 
100% US-based design, development, manufacture, shipping, and support of our superior Ethernet Extender and PoE Extender Solutions.
Our gracious customer service teams  are highly trained and highly skilled in Ethernet and PoE troubleshooting—and they are easy to understand and happy to help!
No Configuration – Plug and Go – Highest Throughput
All of our products are ready right out of the box. 
Simply connect the devices to your cabling and plug them in if they require a power adapter.
There are no configuration parameters to set up! We even include your country-specific power adapters.
Don't settle for low bandwidth. And because we offer the highest speeds of any Ethernet Extender Manufacturer, we make sure you won't have to.
High performance solutions without compromise – that's what you'll get.
Princess cruises utilizing Ethernet Extension technology: Enable-IT's 860 PRO and 865 PRO to increase customers experience. Here is the manual for the 860 PRO Rev E and the 865 PRO!
Want Free A Custom Design Consultation?
We Are More Than Happy to Listen To Your Specific Project Needs.
Enable-IT Guarantees Your e-Mail Privacy 100%
Your Information Is Never Shared Or Sold.