Halyps Cement Company Processing Facility Automates Ancient Rock Quarry Production

Click To Call Us Toll Free from anywhere on the Planet.
KEY BENEFITS
Production conveyor systems given visibility and instant control.
Reduction in accidents, equipment damage and manual labor.
Company has been able to grow its Philanthropy and charitable contributions.
GIVING SIGHT TO PRODUCTION CONTROL VISIBILITY
Rock quarries are inherently an age old business that only automates as business demands drag it along. The age of modern quarry equipment and automation of quarry operations to move more material out progress at a slow pace and the live visibility of these tools is most often very limited or non-existent. The time tested method of a manual inspection or intervention is slowly giving way to more automated production controls enabled by the use of Ethernet Extension equipment. Operators now have the luxury of placing remote sensing and conveyor system control gear on a smart LAN driven over extreme and harsh environmental conditions, all thanks to Enable-IT Ethernet Extenders.
Halyps Cement Company, one of the largest companies in all of Greece, has leveraged the technology of Enable-IT Ethernet Extenders to provide new visibility and control over production operations. Extender kits were ruggedized and encased in NEMA/IP rated enclosures in the key production control areas and category rated cabling was able to reach the necessary LAN based monitoring and control interfaces. Prior to using the Enable-IT Ethernet Extension equipment, this was not possible and required individuals to regularly venture out to each location to manually operate conveyor systems. Now it is enabled and automated to keep workers safe, better monitor the live production line and grow the operations to meet business demand without a major increase in labor costs.
REDUCING MANUAL LABOR AND EQUIPMENT COSTS
With the utilization of LAN based advanced control equipment, more exact handling of live production operations can be monitored, controlled and augmented more quickly. Previously, this level of production control was not accessible without manual operators at each of the controls which require longer time to make changes. The dangerous environment of a foundry floor was also a cause of concern. The Enable-IT Ethernet Extension equipment allows this to be automated in such a fashion so that workers safety is not compromised and the LAN equipment making the adjustments never grows tired of the repetition or makes mistakes. Overall production has been able to triple and plant growth is more easily flexed to meet changing output demands.
INCREASING PRODUCTION OUTPUT AND PHILANTHROPY
Halyps Cement Company and Italcementi Group have funded many artistic performances to give back to its community and worldwide Greek art-loving patrons. As recent as 2008, Halyps actively participated in the effort which began throughout Greece, to reconstruct the fire hit areas. Halyps Cement Company contributed to this effort by offering 3,500 tons of cement for infrastructure projects or/and residences in the afflicted areas, joining in along with the country's business community via the information and coordination office set up by SEV (Hellenic Federation of Enterprises) in cooperation with the Emergency Aid Fund established for this purpose.
ANCIENT SITE PROPELLED INTO NEW CENTURY ON THE BACK OF THE ETHERNET EXTENSION KITS
Holy Mount Olympus! The Ethernet Extension equipment has provided the company with a new prospective on how to leverage digital technology to control, manage and profit from this age old quarry business.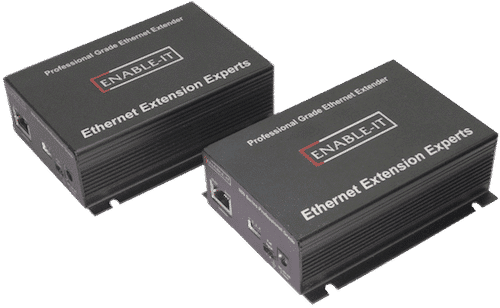 Our customers include the Military; NASA; Aerospace manufacturers; Nautical Infrastructure Builders; Video Surveillance and Security Specialists; Advanced Telecommunications companies; Extreme Mining Operators; Global Construction Enterprises; Commercial Agriculture companies; major Healthcare providers; Live Entertainment, Broadcasting, and News agencies; Extreme Retail/POS organizations; Long-Distance Education Companies; International Hospitality Companies; and more.
Halyps Cement Company Automates the Ancient Rock Quarry with Enable-IT's 860 PRO Rev E! For more information Here is the 860 PRO Rev E Manual. The only trusted American Made Ethernet Extender that are Safe and Secure! 
Want A Free Custom Design Consultation?
We Are More Than Happy to Listen To Your Specific Project Needs.
Enable-IT Guarantees Your e-Mail Privacy 100%
Your Information Is Never Shared Or Sold.