DATA CENTERS NEEDED SERIOUS RETHINKING AT NYSE

Click To Call Us Toll Free from anywhere on the Planet.
At the world's busiest stock exchange, the NYSE Euronext, distributed datacenter network latency measured in nanoseconds matter greatly not only for the local exchange needs, but globally.
The amount of critical data and network traffic between data centers was exploding. These network transactions handle way over 30% of the world's cash equities in trading traffic from the stock floor to the rest of the world.
Getting fast data and access to traders on the floor and out to the millions of electronic trading services was going to take some serious rethinking.
The NYSE Euronext needed to get a real speed advantage over world-class competition. Thus, their data centers needed serious rethinking. The legacy data center architecture was too complex to scale effectively, and it lacked the openness needed to adapt quickly to changes. Over eight years ago, the NYSE Euronext had re-built the core architecture with Juniper Networks switching in North America. That was so successful, it was later duplicated in Europe, and that led to a realization—Juniper could deliver the speed and reliability they wanted in their data center.
ETHERNET EXTENDERS TO THE RESCUE
A key to cost effectively distributing the benefits of this new architecture came form leverage existing old, unused coax that was still connected to the trading floor to the data centers. The NYSE trading floor and buildings are not quite a museum but it is essential to preserve the integrity of the structure while balancing this need for higher speed and more pervasive access to it.
Using Enable-IT Ethernet Extenders saved the NYSE Euronext tens of thousands of capital by not having to core the historic building and install fiber, not to mention the hidden real costs of troubleshooting fiber that can destroy IT budgets overnight.
By using existing copper and older coax was a smart choice as older wiring contains far more copper content and performs superior compared to newer CAT rated wiring.
Also the fact that PoE power can be delivered using this coax or telephone wiring up to 3,500ft away – something even fiber can't do at all.
POE EXTENDERS MODERNIZING TRADING FLOOR BOOTHS
Now the NYSE Euronext is looking at PoE extenders for being able to put PoE IP VoIP telephones in areas and trading booths that were previously beyond Ethernet distance limits and thus saving more capital from being spent on traditional LAN network PoE switches that need local power and more management traffic for security. PoE Extenders will deliver the power and throughput they need and be able to stay on their own LAN network away from the critical trading infrastructure.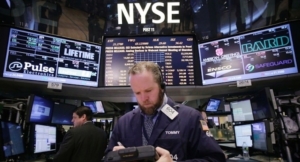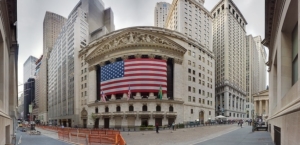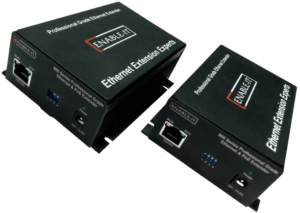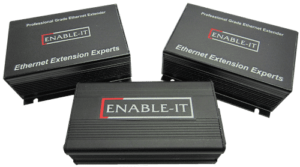 Who We Serve
We have been serving US national security needs, US federal agencies, and the commercial sector since 1997. We also offer waterproof solutions that are ideal for putting your PoE devices where you need them and not where you are limited to by IEEE Ethernet distance restrictions.
Enable-IT is globally known for its superior engineered Ethernet Extender and PoE Extender solutions that deliver dramatic network performance-improvement and significant cost savings over traditional wireless or fiber technology. We are pioneers in the Ethernet and PoE industries. Our Ethernet Extenders and PoE Extenders deliver unsurpassed Ethernet performance, power, and reach! And we offer the most knowledgeable English-speaking customer service and technical support in the industry.
Custom USA Made OEM Solutions
If you need a design or specifications that are not in one of our products, our OEM Design engineers and manufacturing operations are all Proudly USA In-house.
We can create tailored OEM solutions in days with minimum 10 unit quantity orders.
Enable-IT Solutions can give you a strategic advantage in your marketplace.
Next Business Day Advanced Replacement Service
No other manufacturer in our industry can stand behind their products or services as well as Enable-IT does bar none.
We offer an optional 4-Year Peace of Mind business continuity AREP (Next Business Day Advanced Replacement) service.
Want Free A Custom Design Consultation?
We Are More Than Happy to Listen To Your Specific Project Needs.
Enable-IT Guarantees Your e-Mail Privacy 100%
Your Information Is Never Shared Or Sold.