The Distance Challenge With EV Charging Infrastructure

Click To Call Us Toll Free from anywhere on the Planet.
For the past several years, the standards in EV-charging infrastructure has seen some majority development. In fact, with more and more people using electric vehicles for their "to and from" needs, more charging stations have been installed to convenient these drivers.
The problem with EV charging infrastructure is how much recharging it takes for an electric vehicle, especially when it's compared to filing up a vehicle with gas. The delay to charge a vehicle means bigger facilities to park these vehicles that need a charge. In order to handle these needs, the facilities will easily surpass the data distance limits of a secure hardline Ethernet cable.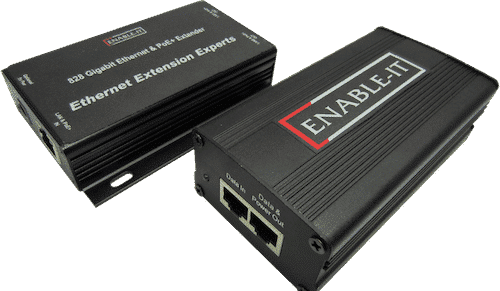 Wireless (or WiFi) solutions cannot be used with these installations due to their lack of security and vulnerability, which can lead to hacking of credit card transactions and EV vehicle parts. Wireless is not a worthwhile option for above ground or underground parking structures where you'd typically see these charging stations.
Why?
The signals don't travel well and the cost to develop a reliable infrastructure would be extremely expensive. Plus, there's the issue of physical security for Wi-Fi equipment.
COMING UP WITH A SOLUTION
Enable-IT has developed an EV-Charging infrastructure solution that dramatically increases the distances of the charging station pumps. In the past, the charging pumps had to be within 328 feet of the Ethernet infrastructure in order for communication to commence at the pumps. However, with the Enable-IT technology, this has increased to 3,500 feet. Another Enable-IT option increases it to 6,000 feet.
There are number of EV Charging station manufacturers that have teamed up with Enable-IT, Inc. to create an integrated OEM PoE and Extender Ethernet hardline solution so that they can have a competitive advantage over their competition.
The placement of EV charging infrastructure has grown significantly in the last several years, and are located in more places than gas stations.
Enable-IT's Extended Ethernet solutions have been the forefront leader in this growth.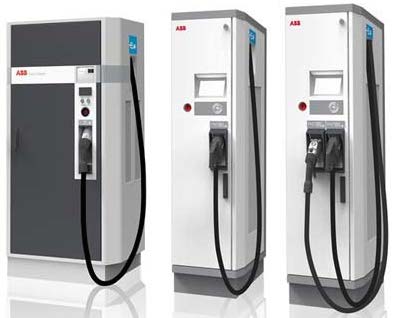 Our customers include the Military; NASA; aerospace manufacturers; nautical infrastructure builders; video surveillance and security specialists; advanced telecommunications companies; extreme mining operators; global construction enterprises; commercial agriculture companies; major healthcare providers; live entertainment, broadcasting, and news agencies; extreme retail/POS organizations; long-distance education companies; international hospitality companies; and more.
THE Enable-IT brand has pioneered and dominated the Ethernet Extender industry since 1997, the PoE Extender industry since 2005 and has built a worldwide brand recognition for its innovative solutions backed by USA Made and USA Supported superior quality and support.
Whether we're serving major enterprises or high performing startups, our commitment is to deliver
the fastest, most reliable, most secure Ethernet Extenders and Power-over-Ethernet (PoE) Extenders on the planet.
► Plug and play installation, no configuration whatsoever.
► Utilizes existing 2 pair copper wiring or Category Rated cabling (CAT3 to CAT6 or better).
► Extremely cost-effective solutions in lieu of fiber products.
► Small form factor tailoring to any industry applications.
► Any CUSTOM option available at time of order
► ENABLE-IT USA Factory Floor Direct
The Enable-IT product suite includes ruggedized industrial enclosures, extreme distance capabilities, highest actual throughput, OEM customizability, and secure, encrypted data packets. We offer add-ons that will be used outdoors.
Buyer Beware! Knockoff competitors of our products have been banned by the US Govt for containing data stealing spyware.
Our products are trusted in some of the most secure environments such as control of US Nuclear weapon systems through our national security contracts for the DOD and US Military.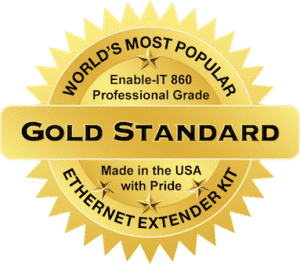 Want Free A Custom Design Consultation?
We Are More Than Happy to Listen To Your Specific Project Needs.
Enable-IT Guarantees Your e-Mail Privacy 100%
Your Information Is Never Shared Or Sold.