USA OEM Manufacturing Facilities​
AS9100D Aerospace Certified –  US Factory Floor Direct
Same Day Flat Rate Shipping – OEM Design Engineers On Site.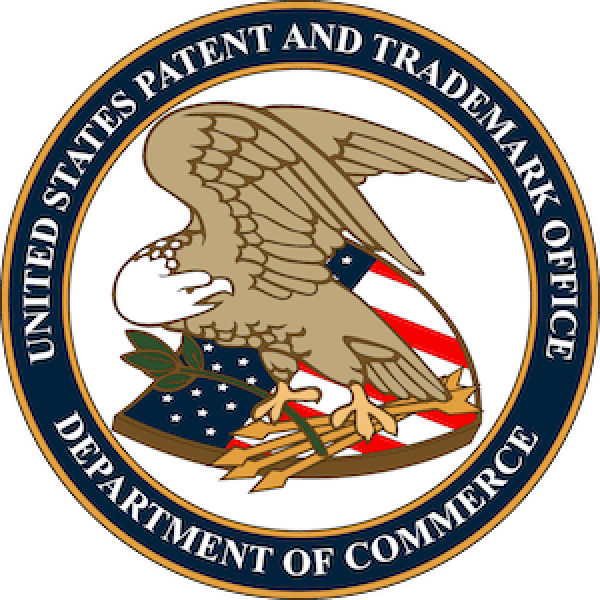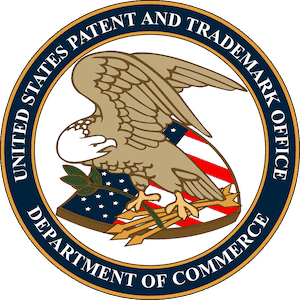 Enable-IT Is The Only USA Original Equipment Manufacturer
Dedicated Solely To The Design And US Manufacturing Of OEM
Ethernet Extender And PoE Extender Solutions.
Our newly expanded 60,000 sq ft of manufacturing space includes an all new 10,000 sq ft Testing Facility. More space also means increased capacity for surface mount and mechanical assembly. That combined with with state-of-the-art equipment enables us to provide full manufacturing capabilities and excellent customer service.
Enable-IT, Inc delivers complete turn-key purchasing, fabrication, assembly, testing and delivery.
Enable-IT USA Aerospace Certified manufacturing facilities, offer strategic key benefits for our customers is our ability to deliver superior high quality engineering and OEM solutions from the smallest to largest of production runs. We can handle orders as small as 5 units all the way up to 5,000 units or greater. Any of our competitors will require a minimum order of 5,000 units to start with – NOT US; we respect your potential and want to build long-term relationships with our customers.
With amazing turnaround times as rapid as 2 days, our Made in the U.S.A. manufacturing facilities can engineer and quality control YOUR small or large batch orders with the superior quality the ENABLE-IT Brand is known for PLANET wide.
Your reputation and Company can't afford to use cheap inferior Chinese home use products that have been proven to contain competitive economic spyware in them on your networks!

Click To Call Us Toll Free from anywhere on the Planet.
Enable-IT, Inc. is compliant with numerous electronics industry standards for quality, safety and integrity of manufacturing process. We meet or exceed all of the following specifications and certifications:
Custom OEM Inquiry Form for our team to rapidly assist you.
"Being the former President of an IT Consultant Company called SwiftecIT, my company's clients constantly faced the issue of Ethernet's distance barrier. Having read through numerous IT Industry discussion forums found through Google searches, I discovered Enable-IT and their Gigabit Ethernet extenders. Utilizing their products, our customers were able to send Gigabit data to their office computers while simultaneously powering on IP security cameras. Will definitely be using Enable-IT products in the near future!"
"As a former senior IBM VP, CEO of Perot Systems, CyberSafe and Direct Insite, I know a GREAT product when running it through its paces. Enable-IT products and support have provided exceptional performance in our networks that are some of the largest, most complex financial environments in the world."
"As the President and CEO of Advanced Concepts, Inc., I swear by the Enable-IT Brand. Enable-IT is our sole source for Ethernet extender products when our customers require them. Being a reseller of certain IT products, you're always looking for the latest and greatest, that's what Enable-IT brings to the table. Products are priced exceptionally well (underpriced even in my opinion!), contain all the features my customers need and are the most reliable, quality extenders I've come across."
"Hi there! I just stopped in to give my 2 cents, literally its all I have, to tell y'all about the enabler that I used from the gents that create these fine, dandy products over at Enable-IT. I spoke to a fine, young lass who guided me through your website there to acquire the 860 PRO Ethernet extender product. She was very helpful and spoke ever so softly and slowly so that I may understand (getting a little hard of hearing these days). After making my purchase and receiving the gear delivered right to my farm, I called back and they were kind enough to walk me through, step-by-step, to hook up my enablers to my security camera over in the barn. Yeehaw! Just like that I was able to keep an eye on sweet ole Betsy and all my other critters all cooped up in the barn."
"Providing successful programs to at-risk youth and families requires constant attention and research for innovative techniques and evidence-based methodologies. With the friendly help of the Enable-IT Staff, we were able to get the right product for our office needs. We had no idea such an easy-to-use product was available at such a low cost. It was exactly what we needed."
"We are the world's largest producer of wood fence boards and situated in remote areas of the upper Northwest forests. As a result, having a high-speed internet connection can be quite the dilemma. The Enable-IT 860 PRO product allows us to produce the smallest form of lumber directly from the log. Without the long outreach and extreme throughput of their products, we would not be able to conduct our business and run our machines as fluidly and precisely as we do now. Not to mention the Advanced Replacement Program we purchased which allows us the peace of mind to have an instant solution if any issues were to arise."
"Having worked in the casino security industry for over 20 years, I know how important it is to have the CCTV systems operational 24/7. With the excellent assistance by the Enable-IT Sales Team and professional quality products they manufacture, I was able to procure, install and maintain our security cameras flawlessly. Even after purchasing the 860 LRE over 4 years ago, I have had no issues or network down time which is an invaluable asset. Thrilled with the performance and overall experience with the guys over at Enable-IT, thank you!"
"Pape Group exceeds it's customers service and equipment expectations from its Western US facilities. Enable-IT Ethernet Extenders and PoE extenders have consistently helped us in delivering these expectations more efficiently than our competitors. Our facilities are able to put our LAN's where we need them, often in harsh environments. Enable-IT is professional made gear just the way we like."
"Our process control systems require mission critical responsiveness that we were unable to get out of any other vendor, except for the experts at Enable-IT and their new 821 LAN extender product. Truly exceptional instant on performance and reliability means we now have the ability to trust and have confidence in solid uninterrupted control of critical systems."
"We have been designing, installing, configuring and supporting Local Area Networks (LAN), for 19 years and partnered with Enable-IT in 2008. Enable-IT products have been rock solid reliable in all our installs since day 1. We love gear that is this solid and the Enable-IT brand delivers!"
"Being in a remote area of the Canadian Rockies, we rely on products that can tolerate the weather and perform without fuss. Adding in the effects of frequent lightning, our networks need protection with continuous operation. Enable-IT products have consistently delivered this peace of mind for us for over 5 years now. Very pleased with this US made gear."
"With over 8 years designing a sales engineer in Home AV systems networking, I can be a real pain in the ass prick to people I work with and vendors alike. Nonetheless I have been consistently impressed and rely on the solid quality, performance and ease of use Enable-IT's Ethernet and PoE extenders provide. I highly recommend Made in the USA equipment and for my choice in network extenders – the 821 Ethernet LAN Extender solution."
"The Travel Trails Center is at the heart of 3 MidWest States: Minnesota, Wisconsin and Iowa. That being said, thousands of motorists and truckers rely on my station to fuel up, sit down and eat, shower, rest, or grab a quick drink. Having various different restaurants, gas pumps, parking lots, showers, etc. I needed a way of operating all the point of sale systems found all over our plaza. My tech guy discovered the Enable-IT 860 Pro through an online search and ended up using this product to leverage our existing telephone wiring. This was HUGE for us because our only other alternative was going fiber and that would have been extremely expensive. Big warm thanks to the team over there for solving our networking needs!"
"Leveraging technology like this LAN extender behind the scenes helps us immensely in support of our mission in providing life-changing retreats.
Security is paramount for us as we create environments where leaders can share honestly in a context of privacy and confidentiality in their communications over our networks. Enable-IT is a solid partner to rely on for technology and support."
"Providing innovative and cost effective technology solutions that exceed our customers satisfaction expectations requires us to carefully choose reliable and secure equipment. We have been pleased with Enable-IT as a responsible and helpful company in providing us with products like the 821 Ethernet LAN Extender."
"I purchased the 820 Ethernet extender after being assisted over the phone by a gentleman from Enable-IT. He walked me through my network topography step-by-step and was able to explain to me very clearly, in English, how the product works and would be a perfect solution for my application. When I received the product, the installation was extremely easy; I just plugged in the power and connected the cabling between my devices and I was up and running. Talk about plug-and-play! After that experience, I will definitely keep them in my back pocket for any future projects."
"North Dakota winters can be pretty harsh and we needed solid reliable network extensions that don't require a person to go out in the elements to troubleshoot. We have been very impressed and happy with the plug and go simplicity and the solid performance with these units and use them in many many locations of our campus."
"As a global leader in security solutions, we select the best possible equipment exceeding our customers demands. Enable-IT has provided us with incredible products and solutions for over 10 years and the 821 Ethernet LAN Extender has to be the fastest and simplest up and running on the Planet. We rely on professional grade performance, security and mission critical reliability to match our brand. Enable-It delivers!"
"We relentlessly focus on the customer experience—delivering what the customer wants, when they want it. We are proud to be supported by Enable-IT products in our networks and our customers as they deliver exceptional reliability and performance. We appreciate the peace of mind security the Enable-IT solutions deliver and being made in the USA."
"Enable-IT assisted me in getting a camera installed over 500ft from my office by using one of their 821 Ethernet extenders. I moved into a new location and found out I had existing telephone wiring underground which was unused. The ISP technician told me about these extenders that can use a couple pairs of that cabling and drive high-throughput data to my camera. Low and behold I got a hold of one of these and my camera has been running flawlessly ever since."