ENABLE-­IT ETHERNET EXTENDERS SEAMLESSLY SOLVE DISTANCE AND POWER ISSUES TO AXIS'S POPULAR PTZ CAMERAS

Click To Call Us Toll Free from anywhere on the Planet.
KEY POINTS
Overcoming distance limits ­‐ easily:

Ethernet Extension Experts' Enable-­IT 865 PRO Gigabit PoE Extender Kits helped American Alarm Company overcome Ethernet's distance limit, reaching out over 500 feet with plug­‐and­‐play ease.

Powering Axis PTZ security cameras:

Enable­‐IT 865 PRO w/PoE drives long­‐distance data and power –over a single cable­‐ to security industry's most popular pan­‐tilt­‐zoom ("PTZ") cameras by Axis. Both Q-Series (4-­Pair PoE) and the P­‐Series (2-Pair PoE) are supported by one or the other 865 models. American Alarm used the 865 PRO for use with the Axis P­‐Series PTZ cameras.

Best­‐in­‐class tech support:

American Alarm's particular circumstances required a somewhat custom solution…and fast. Ethernet Extension Experts' American support team and on­‐staff engineers quickly devised a custom solution at no extra charge and in time for American Alarm's deadline.

Saving thousands of dollars:

Using our Ethernet extenders helped American Alarm save thousands of dollars in material, time, and labor costs over deploying fiber and extra power at each location.
MEETING THE CHALLENGE
American Alarm Company
In its pursuit to secure the docks and ports of one of America's premier ports, recently encountered the brick­‐wall of Ethernet's distance limit (328 feet). This issue was presented when trying to deploy one of Axis's very popular high­‐def PTZ security cameras over 500 feet away from any power or data source. To further complicate matters, Axis's PTZ cameras are the only IP security cameras to run solely on PoE power (Power over Ethernet), power that must run on the same single Ethernet cable as the camera's data, and some small technical hurdle that required custom solution.
American Alarm had little time or patience to deal with the municipal hassles of fiber installation, especially when fiber could not also drive power down the same line. What American Alarm Company needed was both an Ethernet extending product that provided in­‐line power and a manufacturer whose tech support could help them come up with a custom configuration to meet their deadline and fit their budget.
U.S.-­based Ethernet Extension Experts, armed with their American-­made Enable-­IT Ethernet extenders, extended a helping hand, just in time and well within budget.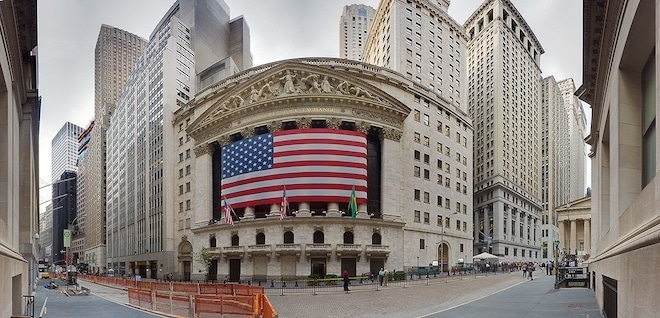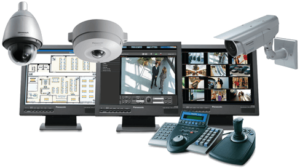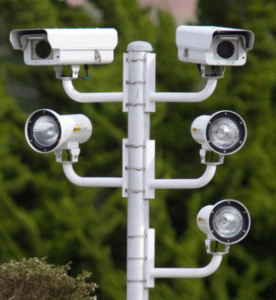 IT'S ABOUT THE SOLUTION AND THE SUPPORT
From the get-go, Ethernet Extension Experts suggested American Alarm Co. use one of its flagship Ethernet Extenders, the Enable­‐IT 865 PRO, because it seamlessly drives Ethernet data and power (via PoE+) over a single cable to distances of over a mile.
Unlike some cheaper Outreach "fake extender components," the Enable-IT 865 PRO is a TRUE Ethernet extender solution in that it does not need to be bridged (i.e.have multiple "drops") to go very long­‐distances. As a result, the Enable-IT 865 PRO makes it perfect for instances where an installer simply does not have the time, access to power outlets and infrastructure, or budget to buy and install multiple Outreach units down a line. Like most long-­range security integration projects, that was the case with American Alarm Company's integration.
Upon further research, American Alarm Company also found out that their Axis PTZ cameras would need some custom requirement, so they immediately called Ethernet Extension Experts' tech support and were pleasantly surprised to be able to speak directly with Ethernet Extension Experts' native­‐English speaking American engineers who quickly came up with a solution and shipped off a slightly modified Enable­‐IT 865 kit to American Alarm Co ‐ Now appropriately named as a standard product, the Enable-­IT 865 PRO.
After receiving their Enable­‐IT 865 PRO kit, American Alarm hooked it up to their Axis PTZ cameras over 500 feet of Ethernet cable and immediately saw a strong signal with loads of power. They proclaimed success, were well within their budget, and the Enable­‐IT 865 PRO was quickly added to their security integrator toolbox.
One of our engineers followed up with them the next day, and this is what they had to say…
"I think you guys are absolutely phenomenal. Kelly was extremely helpful. You came up with an elegant solution within my deadline," said Dennis Piaquadio Jr., American Alarm Co.'s Chief Security Engineer. "I'm thoroughly impressed with how you guys work."
LET OUR SUPERIOR PRODUCTS AND KNOW-­HOW WORK FOR YOU
American Alarm Co.'s use of our products and know-­how is not an isolated case. We regularly help our clients install, augment, or customize their Ethernet extension kits at no extra charge (in most cases). Furthermore, our best-­selling Ethernet extenders are of the highest quality, with superior performance that we guarantee for four (4) years! – For the same price, our competitors only offer a one-­year warranty for their products.
At around the same price as our competition (or, in many cases, lower priced than our competition), why not purchase a product you know will last – and be supported by American engineers -­ for your mission critical applications?
Want Free A Custom Design Consultation?
We Are More Than Happy to Listen To Your Specific Project Needs.
Enable-IT Guarantees Your e-Mail Privacy 100%
Your Information Is Never Shared Or Sold.