FILED AUGUST 18, 2014 UNITED STATES SECURITIES AND EXCHANGE COMMISSION FORM 8-K – COMMUNITY HEALTH SYSTEMS NETWORK HACKED, RECORDS OF NEARLY 4.5 MILLION PATIENTS STOLEN!
Hospital giant Community Health Systems said on Monday that the personal information of nearly 4.5 million patients was stolen by hackers in an network attack believed to originate from China. In a filing with the U.S. Securities and Exchange Commission, the company, which operates 206 hospitals in 29 states, reported that In July 2014, Community Health Systems, Inc. (the "Company") confirmed that its computer network was the target of an external, criminal cyber attack that the Company believes occurred in April and June, 2014. 
The Company and its forensic expert, Mandiant (a FireEye Company), believe the attacker was an "Advanced Persistent Threat" group originating from China who used highly sophisticated malware and network technology to attack the Company's systems – possibly from Chinese made network based equipment. The attacker was able to bypass the Company's security measures and successfully copy and confidential transfer certain data outside the Company. US Federal authorities and Mandiant report that these attacks usually involve the theft of "valuable intellectual property, such as equipment and medical device development data," but that non-medical patient identification information like names and addresses was stolen.
This is the latest in a string of recent U.S. cybersecurity network attacks. The U.S. Investigation Services (USIS), the main provider of background checks in the U.S., reported an attack on its corporate network earlier this month – possibly launched by a foreign power. Just another reason to stop buying cheap lower cost Chinese network equipment and reinvest in high quality superior Made in the USA, professional grade networking.

Click To Call Us Toll Free from anywhere on the Planet.
BUY USA FACTORY DIRECT – SUPPORT MADE IN THE USA JOBS. WHY RISK YOUR COMPANY'S BUSINESS SECRETS TO EAVESDROPPING CHINESE COMPETITORS?
Just think of all the hotels out there using Versatek or Huawei MA5616 DSLAM for Internet access and all the unsuspecting guests having their packets sent and analyzed without their knowledge. When in doubt ask if their gear is certified secure encrypted!
But what really makes Ethernet Extender & PoE Extender Experts special is our ability to deliver high quality engineering and OEM products from the smallest to largest of runs. We can handle orders as small as 5 units all the way up to 5,000 units or greater. Any of our competitors will require a minimum order of 5,000 units to start with – NOT US; we respect your potential and want to build long-term relationships with our customers.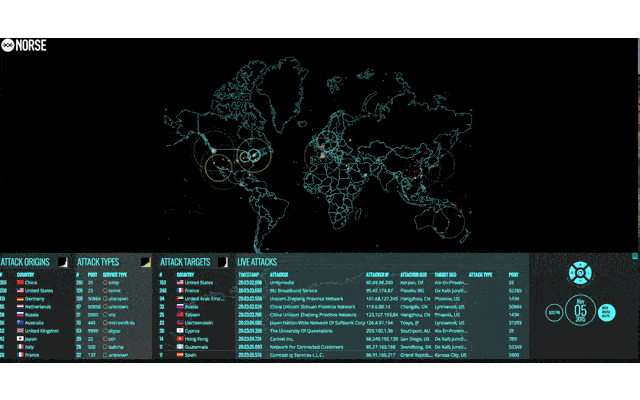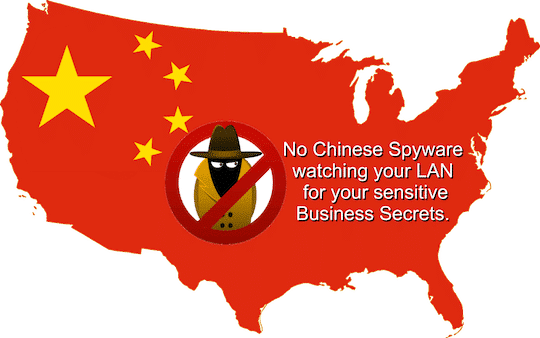 The Only Trusted Ethernet Extender and PoE Extender allowed by the US Federal Govt in their Networks!
Fact – Only Enable-IT Ethernet Extender & PoE Extender – Trusted in US Govt Networks
Enable-IT Ethernet Extension technology used in Medicalcare Solutions can deliver the following benefits:
►   Better operational visibility of your infrastructure.
►   Creative custom solutions to meet extreme challenges.
►   Huge Cost savings over traditional copper and Fiber solutions.
►   Installs in minutes – have your Extended LAN up in minutes.
HOSPITALS
 United Health Services Hospitals (UHS)
Kona Hospital
Skyline Hospital
South Shore Mental Hospital
Siemens Medical Engineering Group – (SMS)
ELDER CARE

Bone and Joint Clinic of Houston
Fresno-Madera Agency on Aging
Wesley Retirement Services
Forest Lawn Memorial Park

Designed and made in the USA- 
Ethernet Extender PoE Extender designed and Made in The USA
The Only Gigabit Ethernet Extender over copper allowed in the US Government Networks.
We use secure encryption built in, your data deserves better
Ethernet Extender and PoE Extender Experts' 39 years of experience as a USA based worldwide manufacturer of network connectivity products grants us the type of comprehensive expertise needed to build custom OEM solutions for a wide range of demanding customers. Our unsurpassed combination of American engineering, decades of experience, highly flexible capacity, and U.S.-based process control makes us the best value in the business…and the only OEM Ethernet Extension solution provider you'll ever need.
We start the production process with American investigation of our products' high quality components. Then, each assembly is tested at many points throughout production to guarantee quality and performance in accordance to each customer's OEM specs. Finally, we build long-term relationships with our clients through our caring, dedicated team of customer service experts. It is this dedication to quality and service that has secured the business of numerous Fortune 500 clientele (See for yourself what our clients are saying about us here!).
Want A Free Custom Design Consultation?
We Are More Than Happy to Listen To Your Specific Project Needs.
Enable-IT Guarantees Your e-Mail Privacy 100%
Your Information Is Never Shared Or Sold.