ENABLE-IT'S OUTDOOR WEATHERPROOF IP67 RATED GIGABIT ETHERNET & POE EXTENDERS KEEP METROPOLITAN TEXAS TRAFFIC MOVING FAST!
The North Tarrant Express and LBJ Express Projects in North Texas are the largest and most comprehensive traffic control systems built in the USA in the last 20 years and standardized on Enable-IT PoE Extenders to support the fully integrated (MLS) Managed Lane Systems. To keep things flowing quickly and efficiently, the Enable-IT 828W and 828WP solutions provide full IP67 rated protection for Gigabit PoE delivery.
This Kapsch TrafficCom project encompasses delivery of a Toll Collection System (TCS), Intelligent Transportation System (ITS), and Network Communication System (NCS), creating a fully integrated MLS over more than thirty miles of "managed lanes" – specifically used, administered and tolled lanes to arrange the traffic according to different requirements and demands – with sixty-five toll lanes and thirty-three toll zones.

Click To Call Us Toll Free from anywhere on the Planet.
Kapsch TrafficCom selected Enable-IT PoE Extenders and is a provider of high-performance Intelligent Transportation Systems (ITS) in the application fields of toll collection, urban access management and traffic safety and security. Kapsch TrafficCom covers the entire value creation chain of its customers as a one-stop shop by providing products and components as well as subsystems as open market products, by integrating them into turnkey systems or by developing end-to-end solutions, including services for the technical and commercial operations of systems. 
Within its current core business of electronic toll collection (ETC), Kapsch TrafficCom designs, builds and operates primarily electronic toll collection systems, in particular for multi-lane, free-flow traffic. With 280 references in 41 countries on all five continents and with almost 70 million on-board units delivered and about 18,000 lanes equipped, Kapsch TrafficCom has positioned itself among the internationally recognized suppliers of electronic toll collection worldwide. In North America, the company operates offices in Virginia, Texas, California, Maryland, Pennsylvania, Ontario, and Mexico.
The Enable-IT 828WP Outdoor IP67 Rated Gigabit PoE Extension Solution is ideal for deploying your outdoor PoE Devices like IP PoE Cameras, PoE Sensors and PoE WiFi Access Points. Enable-IT, Inc. specializes in USA design and USA factory direct manufacture of Extended Ethernet and PoE solutions. Serving US National Security needs, US federal agencies and the commercial sector since 1996.
Security and encryption of your network should be of the highest importance in today's environment where we are flooded with news of Chinese or Russian breaches of our government and business sensitive data. Often times, this is accomplished by the hidden spyware in Chinese made cheap network products, so be careful and aware when you think you're getting a deal; Always ask where it's made and by whom!
When in doubt ask if their gear is certified secure encrypted!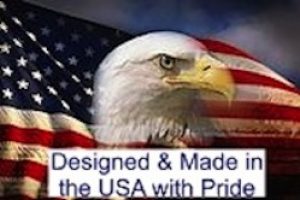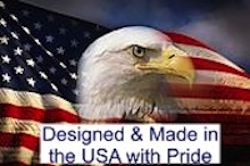 Designed and Made in the USA
Factory Direct Highest Quality Expert Product Engineering.        
Don't be fooled by foreign companies with US offices selling you cheap quality electronics from who knows where.
Insist on USA made high quality equipment and support.
A COMPLETE END TO END SOLUTION
► The PLANET's most trusted and deployed brand since 1982
► IP68 Rated, Waterproof PoE Extender Kit over SIX times further than IEEE 802.3 specs
► Instant ON – Ideal for Mission Critical LAN Uptime and Recovery
► Leverage any 2-pair wiring up to (2,000ft) or (609m)
► Supports 9 Remote CPE units off the same 1-pair of wire
► Secure and Encrypted Communications between devices
► Any CUSTOM option available at time of order
► ENABLE-IT USA Factory Floor Direct Same Day Shipping
► 802.3af PoE compliant
DESIGNED & MADE IN THE USA WITH QUALITY AND PRIDE
THE INDUSTRY GOLD STANDARD SINCE 2005
PROFESSIONAL BUSINESS GRADE PERFORMANCE
RUGGEDIZED EXTREME TEMPERATURE ENCLOSURE
ENCRYPTED AND SECURE► Don't risk your business data to cheap, low quality imported LAN equipment!
► Protect the value of your LAN data and company secrets.
► Beware of competitors as some are banned in the USA due to spyware.
► Insist on the Enable-IT Brand, trusted by security experts worldwide.
Want Free A Custom Design Consultation?
We Are More Than Happy to Listen To Your Specific Project Needs.
Enable-IT Guarantees Your e-Mail Privacy 100%
Your Information Is Never Shared Or Sold.