ENABLE-IT Stole the ISC West Show with Prime Real Estate Location At The 2014 & 2015 ISC West Security SHow and Conferences

Click To Call Us Toll Free from anywhere on the Planet.
Enable-IT hosted a dedicated seven member team to handle the huge foot traffic coming into Sandy Expo's main lobby during the ISC West security conference and show both years.

Our Prime location allowed all show attendees an experience of our full booth and Awesome Products when waiting to enter the show main doors, entering and exiting the show.
Several knockoff competitors with shitty Chinese gear like Veracity, Perle, and Blackbox were not very happy to see Enable-IT front an center just like we are in the industry. 
Many of our team members were asked about partnerships and show marketing journals to blog about the show. We showed off several new products and talked about our partnership with Barracuda Networks.

Having the privilege of meeting various security industry professionals, sales managers, and technology guru, this allowed Enable-IT to boast our cost-effective, professional grade Ethernet Extender & PoE Extender technology to key eyes and ears of decision makers who could greatly benefit from our products.
►Designed and MADE IN THE USA WITH QUALITY AND PRIDE. 
►Professional BUSINESS GRADE PERFORMANCE, 
►RUGGEDIZED EXTREME TEMPERATURE ENCLOSURE, 
►Encrypted and SECURE.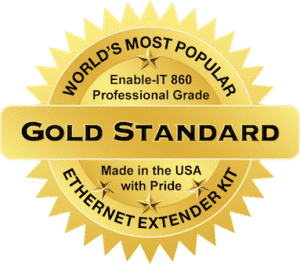 ► Designed and Made in the USA
Factory Direct Highest Quality Expert Product Engineering.
Don't be fooled by foreign companies with US offices selling you cheap quality electronics from who knows where.
Insist on USA made high quality equipment and support.► Why a Made in the USA product Matters
Put your PoE device where you need to and not where you are limited to. Ideal for installing PoE cameras or WiFi Access Points rapidly.
► Beware of competitors as some are banned in the USA due to spyware or malware.
► Don't risk your business data to cheap, low quality imported LAN equipment!
► Protect the value of your LAN data and company secrets.
► Insist on the Enable-IT Brand, trusted by security experts worldwide.
► Same Day Flat Rate Shipping – US West Coast Factory Floor Direct
► 45-day Money Back Guarantee
► Lifetime Manufacturer Warranty
► Optional 4yr Next Business Day Advanced Replacement
                                       Data Rate
  1,000Mbps full-duplex Ethernet Data
  260Mbps Interconnect throughput
  Ethernet LAN Protocol Independent
  Ethernet LAN MTU 150; IP VLAN passthough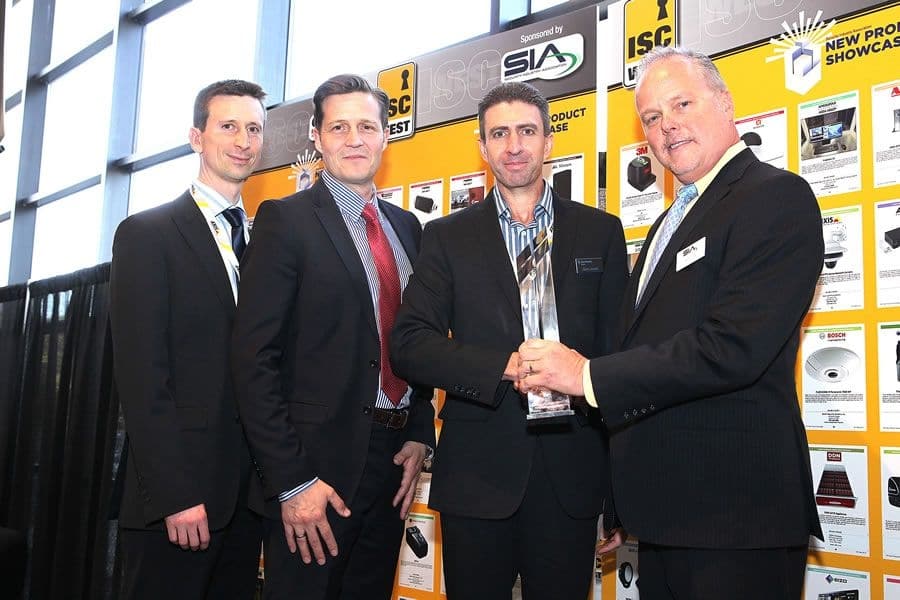 ► US Based Expert Technical Support and Customer Care Team
No need to speak Mandarin or Urdo and or wait days to get timely support to technical questions answered.
Our Expert Technical Customer Care Team along with our OEM Design engineers and manufacturing operations are all Proudly USA In-house.
We take great pride in listening to and understanding your needs and providing professional timely support.► Click to Chat
► Certified Spyware Free
Buyer Beware! Knockoff competitors of our products have been banned by the US Govt for containing data stealing spyware.
Our products are trusted in some of the most secure environments such as control of US Nuclear weapon systems through
our national security contracts for the DOD and US Military.
Enable-It's Best Selling All-Inclusive Ethernet Extender; 860 PRO!
► Extended Ethernet with Power over Ethernet (PoE ) on 2, 3 or 4 pair existing Telephone wiring or category rated wiring.

► Rapid LAN style installation RJ45 jacks – no programming required.

► Ruggedized Professional Business Grade mountable casing for harsh environments.

► Network Equipment independence – Transparent to protocols, applications and MAC addresses.

► Longest warranty protection included exceeding any knockoff competitors.

► Quad Gigabit LAN ports on each end to eliminate the need for LAN switches.
► 
No Configuration – Plug and Go – Highest Throughput
All of our products are ready ring out of the box. Simply connect the devices to your cabling and plug them in if they require a power adapter.
There are no configuration parameters to set up! We even include your country-specific power adapters.
Don't settle for low bandwidth. And because we offer the highest speeds of any Ethernet Extender Manufacturer, we make sure you won't have to.
High performance without compromise – that's what you'll get.
Want Free A Custom Design Consultation?
We Are More Than Happy to Listen To Your Specific Project Needs.
Enable-IT Guarantees Your e-Mail Privacy 100%
Your Information Is Never Shared Or Sold.