SOLAR ENERGY FARMS FOUND OUT THE HARD WAY THAT WIRELESS (WIFI) IS INSECURE!
Recent attacks on global energy infrastructure has shown how easy it is to severely disrupt the ability to power our populous majority technological driven society.
These attacks can affect local communities, cities, states or entire countries depending on the will of the attackers. Sloppy security planning and reliance on unsecured technologies, like WiFi wireless, has allowed a majority of these attacks to get into access control and LAN data streams of connected facilities. One of the biggest threats facing Solar panel farms today is the use of WiFi / Wireless technology to remotely control solar panel arrays.
Today, most solar PV panels are serial controlled and require powered serial-to-LAN converters. On solar panel arrays over 328ft /100m away, they are typically connected to a WiFi Wireless LAN. As most all of us are fully aware by now – there is no such thing as wireless security regardless of encryption used.
Anything put into the air can easily be interpreted, spoofed and cracked open allowing basic hackers direct access to anything connected – your PV panels and all computer systems attached.
To solve this challenge, secure hard-line Ethernet Extenders and in some cases PoE Extenders are rapidly deployed and connected directly into the LAN ports on access control and other LAN devices where WiFi gear once allowed hackers in.
Ethernet Extenders also turn out to be a far more cost effective solution and can even run off the same power feed as the panels they are protecting.

Click To Call Us Toll Free from anywhere on the Planet.
SOLARWORLD AMERICAS SAYS HACKERS IN CHINA STOLE DOCUMENTS
As recent as Sept 1st, 2014 – SolarWorld Americas, the largest manufacturer of solar panels in the United States, has asked the Commerce Department to investigate claims that Chinese military personnel broke into the company's computers and stole documents important to its business and its long-running trade dispute with China.
This leak also happened to be a result of SolarWorld Americas use of cheap Chinese LAN equipment in their own network that was infected with spyware. – So just another lesson to be very careful about buying what appears to be cheaper, lower cost Networking equipment – especially anything Made in China.
Protect your LAN Networks and stick to trusted reputable brands that are only Made in the USA.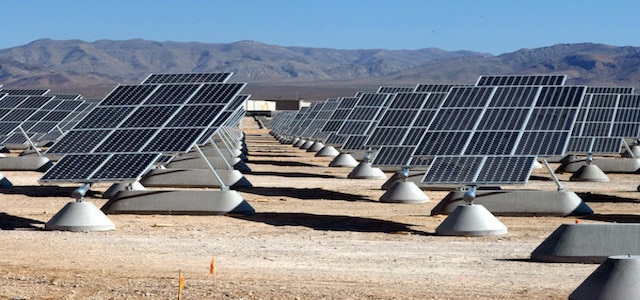 UNDENIABLE BENEFITS
 ► Custom USA Made OEM Solutions
        If you need a design or specifications that are not in one of our                      products, our OEM Design engineers and manufacturing operations               are all Proudly USA In-house.
        
         We can create tailored OEM solutions in days with minimum 10 unit                quantity orders. Enable-IT can give you a strategic advantage in your            marketplace.
► Try Enable-IT
►US Based Expert Technical Support and Customer Care Team
        No need to speak Mandarin or Urdo and or wait days to get timely                 support to technical questions answered.
        
         Our Expert Technical Customer Care Team along with our OEM                     Design engineers and manufacturing operations are all Proudly USA             In-house.
        
          We take great pride in listening to and understanding your needs and            providing professional timely support.
►Certified Spyware Free
          Buyer Beware! Knockoff competitors of our products have been banned by            the US Govt for containing data stealing spyware. 
            Our products are trusted in some of the most secure environments such               as  control of US Nuclear weapon systems through
             our national security contracts for the DOD and US Military.
► Professional Grade Equipment – Trusted Reliability
          (Ruggedized, Extreme Distance, Highest Throughput, OEM Customizable,                 Encrypted and Secure)
            Since 1997, we have been manufacturing the highest quality Made in the                USA Ethernet Extenders
            US Factory Floor direct same day shipping. 
Want Free A Custom Design Consultation?
We Are More Than Happy to Listen To Your Specific Project Needs.
Enable-IT Guarantees Your e-Mail Privacy 100%
Your Information Is Never Shared Or Sold.